Heavy duty – Industrial – Commercial
Fully sealed all weather keypads

And accessories made in the USA!

Specially designed for gate operators

Overhead doors & electric door locking devices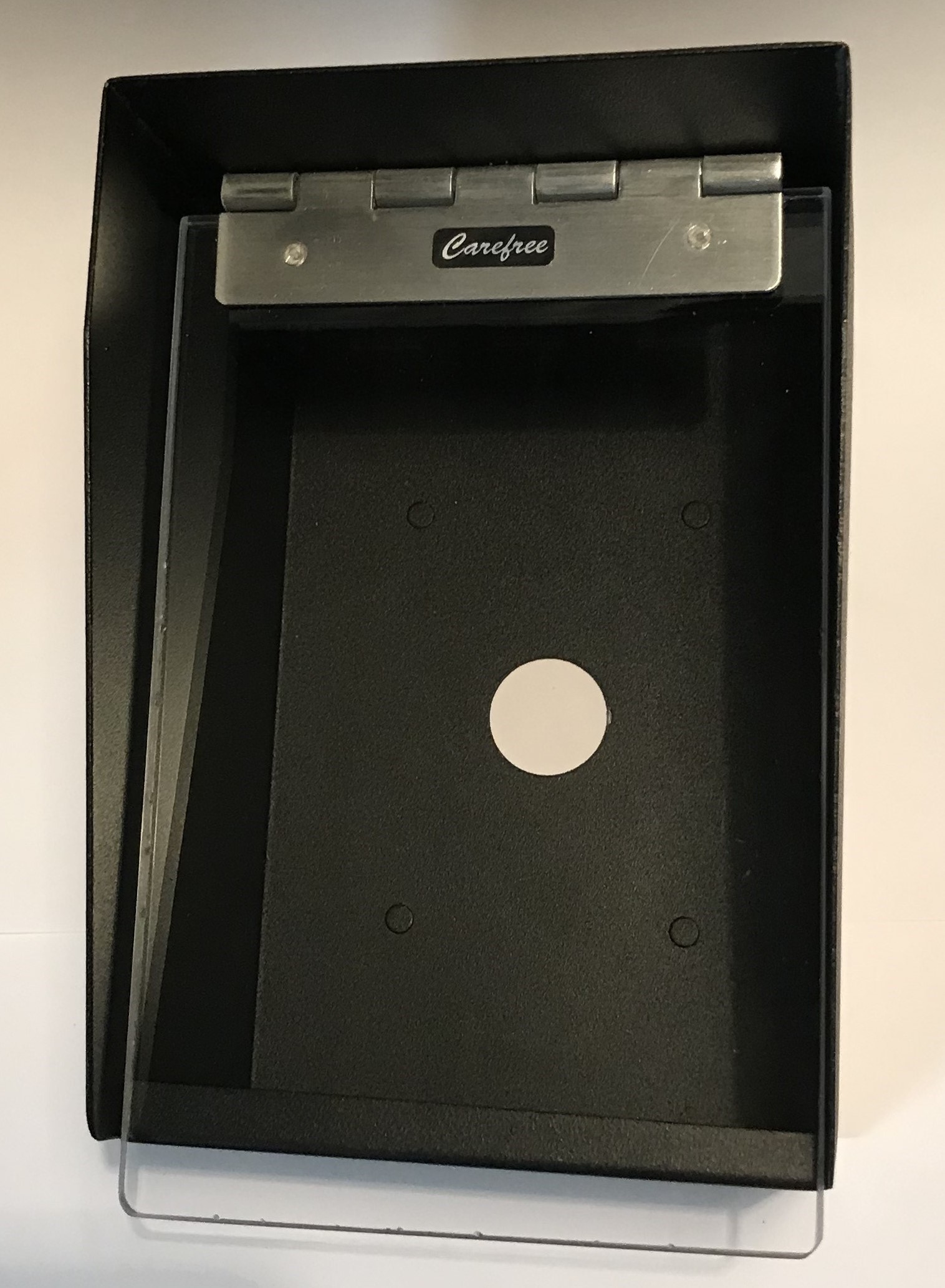 Clear Polycarbonate Front Cover
Dust and Moisture Resistant
Fits 1050 series keypads & Model 308
Heavy Duty Powder-Coated Steel Housing for outdoor mounting on a wall or pedestal
Protects the keys of the keypad
Keeps the unit free of dust and dirt when installed in open areas away from a building

Also keeps the keys free of ice and snow in areas where winter precipitation may accumulate.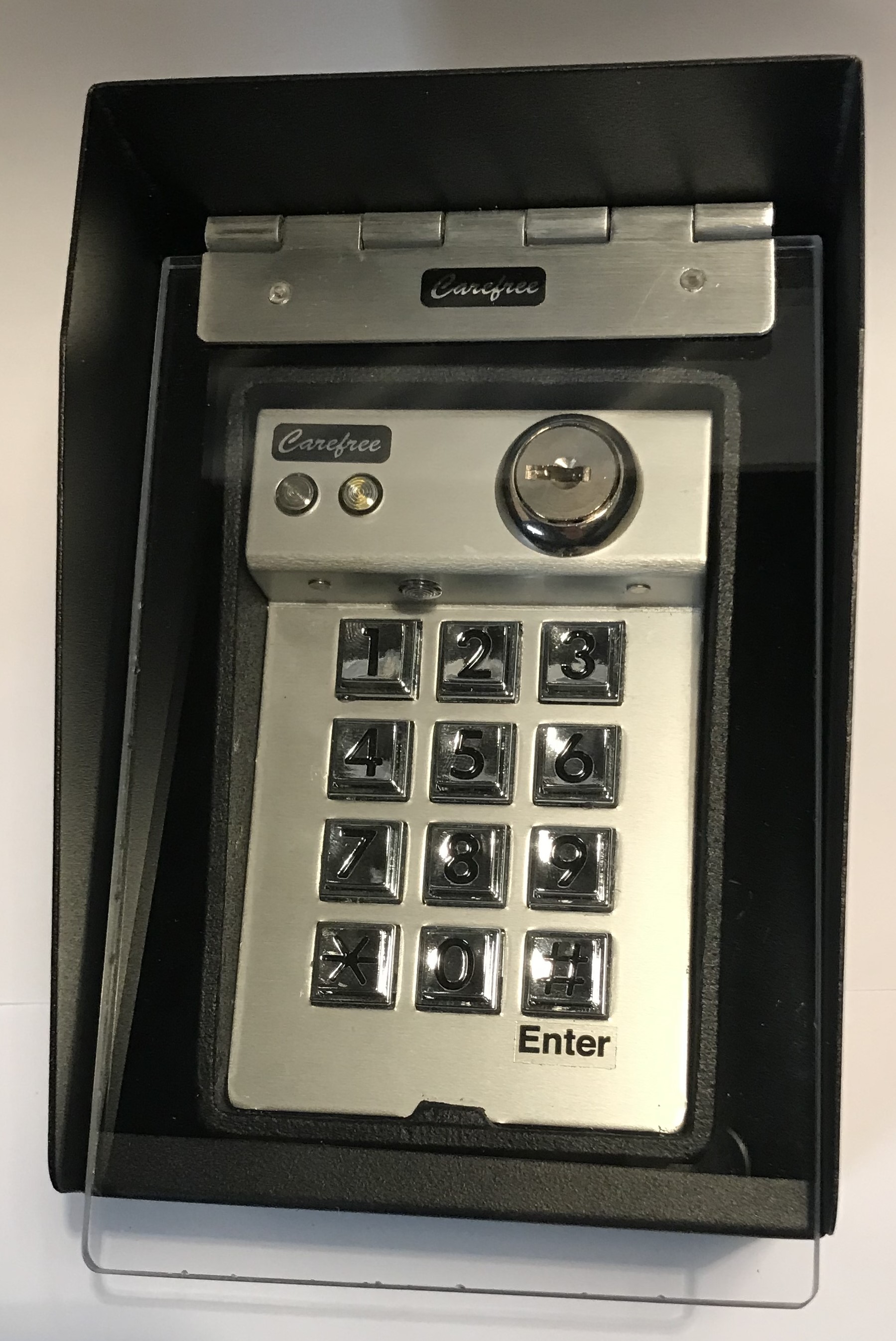 Model 200 Technical Information                                                Construction: Seamless heavy duty steel (powder coated)                Dimensions of box: 4.000"x6.000x4.000"
2.750" directly behind the clear front cover
Weight: 2 LBS
IP Rating: NEMA 4 IP65 Dust and Water Resistant
                                                                                                                           

Our Models 1050 Series and 308 fit securely inside of our Model 200 Weathershield. Some examples below: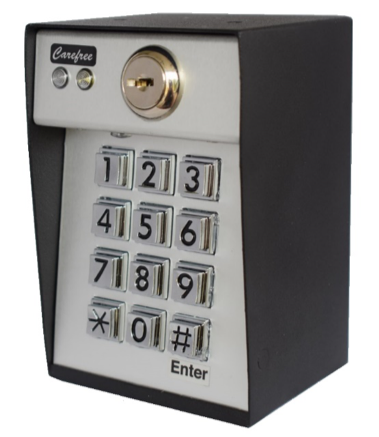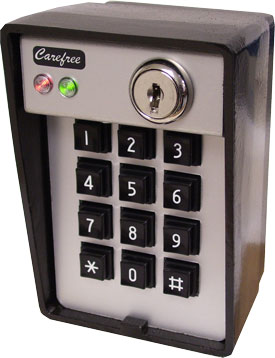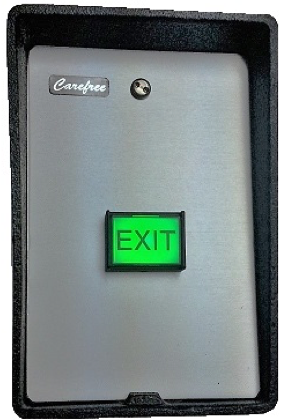 Carefree Digital Access Keypads
CAREFREE SECURITY has been manufacturing fully sealed outdoor ALL WEATHER digital keypads and access control products for over 40 years. Our customers are assured of a trouble-free product that is easy to install, user friendly and easy to operate.
CAREFREE SECURITY keypads and products are designed as a stand-alone programmable digital keypad entry with self-contained electronics. Access control is designed for heavy-duty commercial and industrial use. Ideal for adverse environment conditions. Field programmable and can be changed in seconds. A user can pass through an entry point secured by the Carefree keypad or access control by entering a correct code. If an incorrect code is entered the keypad will deny access. The built in relay can switch power to an electric door lock, gate, overhead door operator and much more. Our products will compliment any opening and aim to provide total user satisfaction.
Request More Information About These Products